We get it—starting a new job is stressful. That's why all of us at Dot Transportation Canada work to make our training and orientation program one of the best in the industry. We want to make you feel as comfortable as possible when taking the next step in your career.
What to Expect When Training at DTI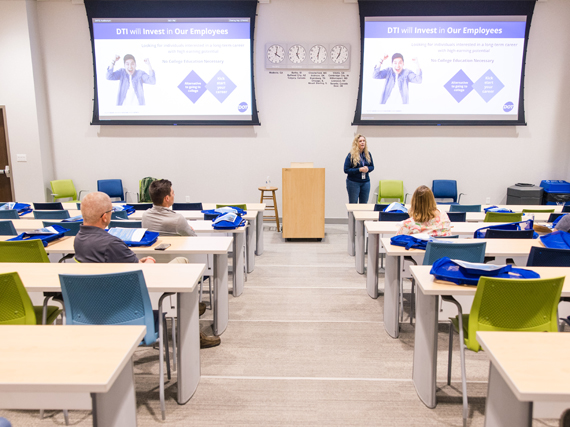 At DTI Canada, our goal is to make you feel confident and safe on the road. Because we want you to succeed, we have a training program that every driver goes through.
DTI Canada has a business model that many drivers haven't seen before, and a lot of processes and policies that must be thoroughly explained. That means the training you are put through may be on the longer side when you compare it to industry norms.
Training and orientation typically runs about four weeks for experienced drivers (and you'll be paid weekly throughout). After training with an instructor, you'll be ready to hit the road with a driver trainer. You'll learn key operations of our business including our electronic log device (ELD). Our driver trainers are there to get you acclimated to not only the equipment, but the lifestyle of over the road driving. This is not the "team driving" training you'll find with other carriers. Our instructors are full-time instructors whose sole mission is to make you as comfortable and as safe as possible behind the wheel. And even after training is complete, you can always count on your trainer to be there for you when you need a hand.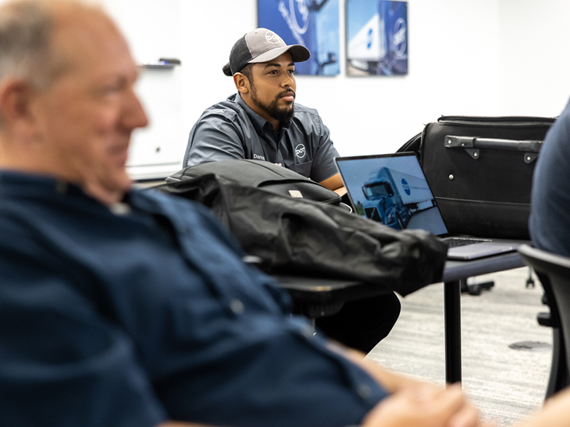 Driver Job Types
Whether you were destined for a life on the road or a local job with daily home time, DTI Canada can help. Find out more about the types of driving positions we offer.
Driving Opportunities
Ready to take the next step? Browse our current job postings, submit your application, and start driving with DTI Canada in no time!